Pressure Washer Servicing
If you want your pressure washer to operate efficiently, if you want it to last, you need to look after it, and that means regular servicing. At Pressure Washers Northern, we offer servicing on both an adhoc basis, or we can agree a program that ensures your equipment is always running at an optimum level.
Keep your machine operating at peak performance
The basic setup of any pressure washer is similar irrespective of type, however their complexity does increase with size and duty. From the simplest electrically driven machine, ran off the cold-water mains, to a more complex petrol driven, industrial unit with integral burner (to heat the water) and a range of accessories.
Keeping the unit clean and free from debris is key, blockages will not only affect performance, they can also damage the unit, putting unnecessary strain on the pump, valves, fittings and nozzles.
Air in the system can also be problematic, so we need to ensure all connections are air-tight and the unit is bled / primed correctly, to ensure there are no air bubbles trapped in the system.
It's also important to check the various switches' warning lights and interlocks are all operating correctly to ensure the safety of plant and personnel.
And let's not forget the various consumables that will need replacing, dependent upon the type of machine you own. We'll change the oil on the engine/pump, replace any air and oil filters, and install new spark plugs as required.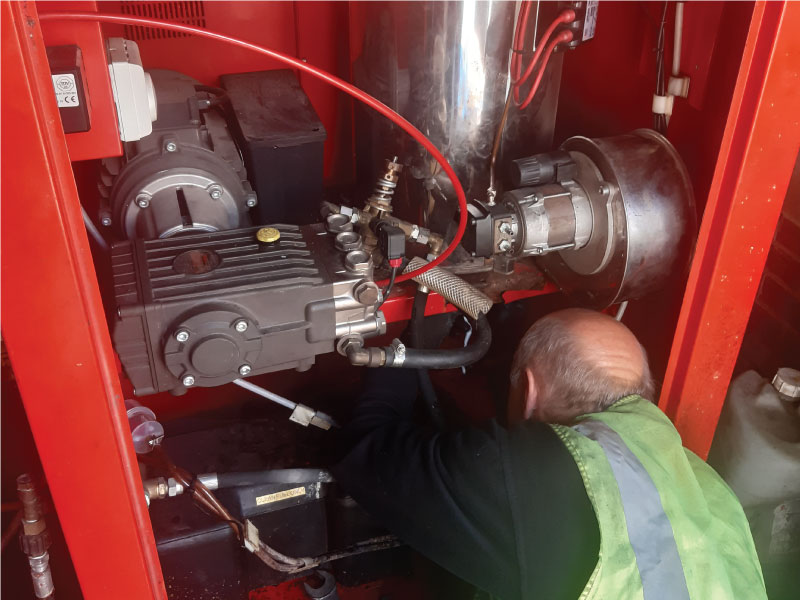 All Makes & Models

On site servicing

Collection / drop off service also available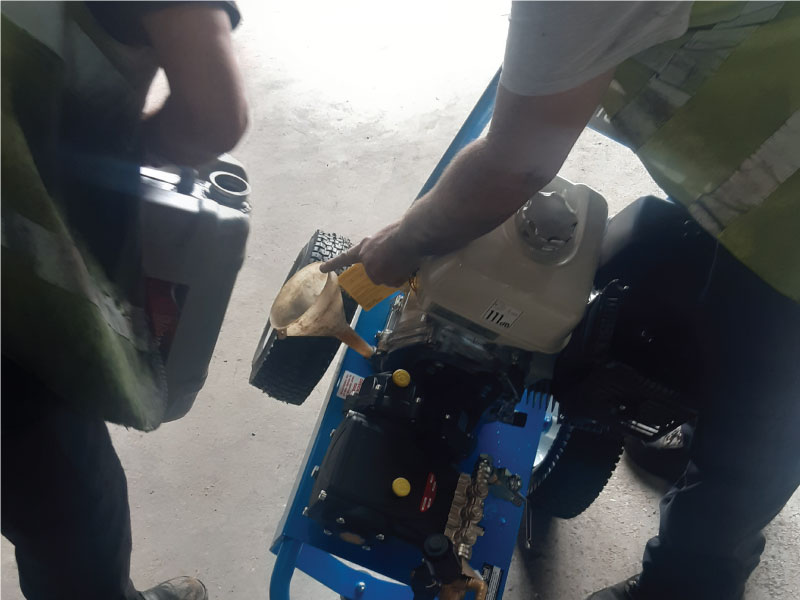 Routine Servicing

Service Contracts

Adhoc Servicing
Here to help, when you need it
We always recommend having your equipment serviced on a regular basis, and we can agree a schedule that takes into account the type of machine you have, its frequency of use, and of course the work being carried out.
We can service your equipment on-site, or you can drop it off at our workshop, but we also offer a collection and drop-off service, saving you time and hassle.
Brilliant service from the lads at Pressure Washers, installed years ago and with regular service has never let us down.
The guys at PWN always keep us going, great staff who know their stuff and so reliable.